At the Eperlecques BLOCKHAUS, PLAY and test your knowledge of the Blockhouse during the Second World War!
Publié le : 30/06/2023
To do this, before coming to see us in Eperlecques, download the KAOUFÉ app on your smartphone, a simple and fun app for playing quizzes, taking photos and responding to challenges. During your visit, simply with your smartphone, at different marked places near the explanatory panels in the History Park, you play and test your knowledge of this period of history! At the end of your course, show your results at the reception, A SURPRISE WAIT FOR YOU!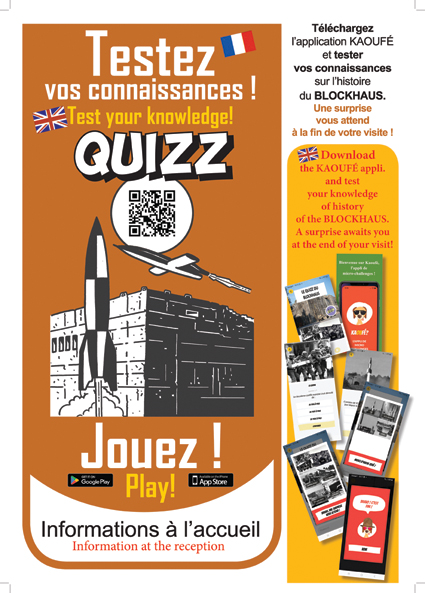 ---
---